Sony Xperia XZ3 features unique Google Assistant voice commands for your convenience
4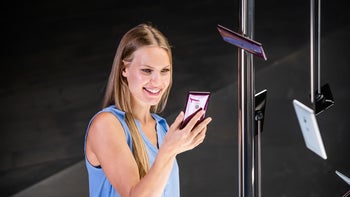 The
Xperia XZ3
, Sony's newest high-end smartphone, will be officially released in the US on October 17, and can
already be pre-ordered
for a price that's not too dissimilar to those of other flagship handsets - $899.99. In anticipation of its upcoming launch, Sony today unveiled that the Xperia XZ3 comes with unique Google Assistant voice commands.
Sony has worked with Google to make these exclusive voice commands helpful, allowing users to quickly launch various features, or learn more about the Xperia XZ3 itself. Some of the unique Google Assistant voice commands that work on the new phone include:
Take a 4K HDR movie
Take a Super slow-motion video
Open 3D Creator
What is 4K HDR Movie recording?
What is Super slow-motion?
What is 3D Creator?
Open Side sense settings
What is Side sense?
What can this phone do?
We're assuming that a complete list of voice commands will be included in the User Manual of the Xperia XZ3. All the unique commands will be available in five languages: English, Japanese, Spanish, French, and German. Of course, in order to use these, you'll first need to launch Google Assistant - this can be done on this particular handset by saying "Hey Google," or, if you prefer a tactile way, you can double tap the power button, or press and hold down the home button.
When it launches next month, the Sony Xperia XZ3 will be one of the world's first smartphones to run Android 9 Pie out of the box. You can find out more about the device and its high-end features by taking a look at our
Xperia XZ3 hands-on
.
Recommended Stories