Sony Xperia XZ2 and XZ2 Compact will be up for pre-order at Best Buy on April 13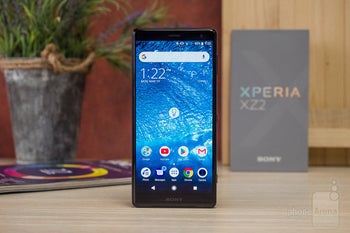 Although B&H was
the first US retailer to list Sony's new flagships
last month, it appears that the
Xperia XZ2
and
XZ2 Compact
are no longer available for pre-order.
The good news is Sony has just announced both phones will be launched in the United States in less than two weeks. The handset maker confirmed the
Xperia XZ2
and
XZ2
Compact will be available for pre-order only at Best Buy from April 13-19. Moreover, they will go on sale online on April 20, but only Best Buy will have them available.
Sony Xperia XZ2 and XZ2 Compact
will be available in-store at Best Buy starting May 6, and through Amazon and other authorized US retailers on May 20. Customers who want either of the two phones will have to come up with $799.99 for the Xperia XZ2 and $649.99 for the Xperia XZ2 Compact.