Sony Xperia XZ1 specs review
4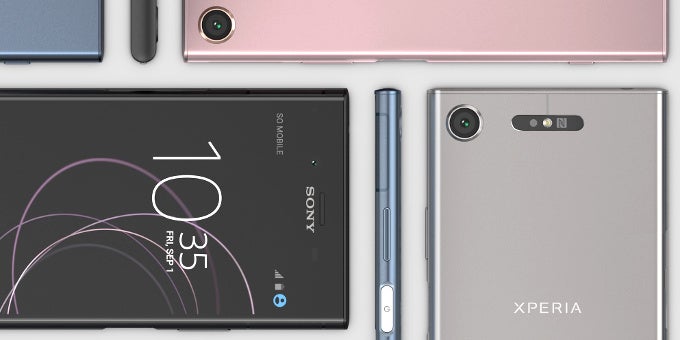 Sony has got a new flagship: the
Xperia XZ1
. How does it do in terms of specs?
We review the Xperia XZ1 specs to find out whether it truly deserves to stand alongside flagship devices like the
Galaxy Note 8
, LG's V30 and the expected new
iPhone 8
and Google
Pixel 2
.
With no further ado, let's take a look at the specs highlights for the Xperia XZ1 and look in the details right away...
*Fingerprint scanner built in the side-positioned power key. Not available in the US.
Design and Display
Sony seems stuck in a particular kind of Sony vacuum, where edge-to-edge screens don't exist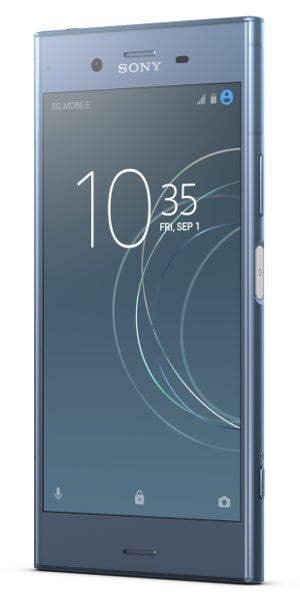 The Xperia XZ1 seems to have been created in a particular kind of Sony vacuum, where none of the industry trends like bezel-less screens and taller, 2:1 aspect ratios exist. Instead, the XZ1 ships with an ordinary, 16:9 screen with quite big bezel on the top and the front, much like most phones from 2016 and before.
We are less concerned with the resolution: it's a Full HD (1080 x 1920 pixel) display that is more than sharp enough, and it supports wide color gamuts and the HDR standard.
In terms of design, the XZ1 feels like yet another gradual evolution in Sony phones: it's way too familiar now, with the main difference being the more rounded edges of the device. The camera flash is now centered, which slightly changes the look of the device.
The phone comes in a selection of four colors: Black, Moonlit Blue, Venus Pink, Warm Silver.
Processor, Interface and Performance
First non-Pixel phone with Android O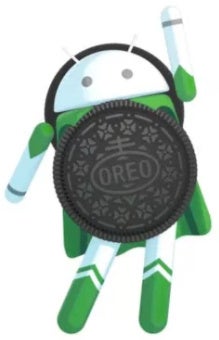 The Xperia XZ1 is a true flagship in terms of hardware: it runs on the Snapdragon 835 system chip with the somewhat lowly for the class 4 gigs of RAM. The Snapdragon 835 is made on the modern 10nm manufacturing process, meaning that it is more power efficient than previous system chips, while still delivering a punch.
At first look, the phone runs on a very clean Android interface that does not have extra weight, so it should run quickly and smoothly.
Importantly, the XZ1 is also the first non-Pixel phone announced to come with the newest version of Android, Android 8 Oreo. This is impressive on Sony's part: we expect existing flagships to only start getting this version of Android in a few months, maybe even in 2018, so having this newest version of the platform on the XZ1 is one feature that makes it stand out in a good way.
Camera and Camera Features
Dual camera? Nope. But 3D face scans from the future are here now.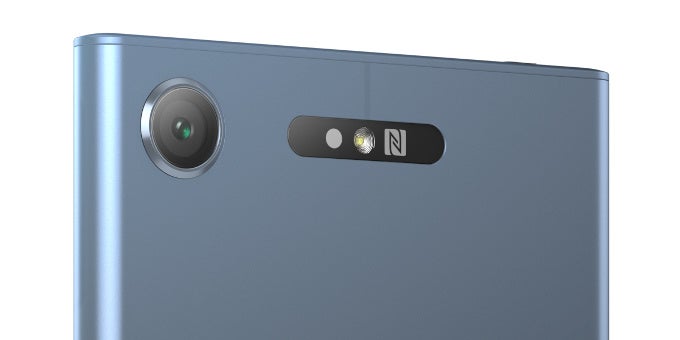 Sony brings gradual improvement to the Motion Eye camera on the Xperia XZ1: the phone ships with a 19-megapixel camera with one of the largest sensors on Android, a 1/2.3-inch sensor and with expected features like 4K video recording, and fast, tracking auto-focus.
At the same time, it is one particular new feature that is the main highlight of this camera: it can scan an object in full 3D in less than a minute, and the 3D scans that are created can be used for real-life 3D prints, as well as in augmented reality where you can, for instance, put your scanned face on a dancing 3D model.
Battery
Last, but not least, the Xperia XZ1 features a 2,700mAh non-removable battery that is a bit on the small side for a flagship phone these days. There are no official battery numbers, but we will be curious to test it out.
There are three key new specs related to the XZ1 battery: smart stamina, which is Sony's power-saving mode; battery care that smartly stops excessively charging your phone, putting less charge on the battery and preserving its health long-term; and Qnovo Adaptive Charging with QuickCharge 3.0.
The XZ1 features a USB-C port, which is an expected feature from a 2017 flagship as well.
Final words
$400 price, release date in September
All in all, the Xperia XZ1 in many ways feels like a 2016 phone body infused with 2017-grade hardware. The XZ1 has not caught up with modern trends and edge-to-edge screens, plus, it does not have a dual camera system on board. And it does not have a battery size that can truly impress.
At a flagship grade price of $700, the XZ1 feels a bit strange, a bit overpriced, a bit outdated in a quickly moving phone market. But that's just what the specs tell us and we know not to judge a phone until we have used it for a while, so stay tuned to our full XZ1 review for those final words.