Sony Xperia XZ and X Compact: all the official images and promo videos
2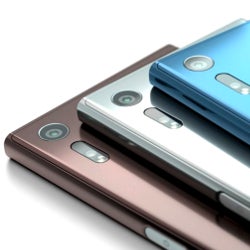 Sony's signature design language that has been a staple in its portfolio for the last few years now has been tricked up a bit in the bew
Xperia XZ
- we get a fresh so-called "Unified Design", with more rounded edges and seamless transition between front and back, as well as an intriguing ALKALEIDO aluminum alloy on the back that looks pure and shiny. The exact dimensions and weight are 146 x 72 x 8.1mm and 161g - pretty much par for the course for a 5.2-incher with a premium material chassis.
While predominantly plastic, the
X Compact
looks quite similar to its predecessors in the Z Compact line, and employs the same easily-recognizable design language, with little to no major changes in tow. Unlike the large
Xperia XZ
, the X Compact is not a waterproof device, which saddens us a bit, but given its mid-range status we'd graciously let that one slide. Check out all the official photos and videos of the two newest X-line warriors from Sony below.