Sony Xperia XZ Review
74
UPDATE:

You can now read our Sony Xperia XZ Premium Review and Sony Xperia XZs Review!

Introduction
Sony is on an aggressive schedule: while most other companies are launching their new flagship phones once in a year, Sony is updating its top-line Xperia phones much more often, with a new phone every six months or so.
Last fall, we had the Xperia Z5, then in the beginning of June 2016, Sony released the Xperia X and Xperia X Performance, and now, just a few months after that, we have another new top-shelf phone: the Xperia XZ.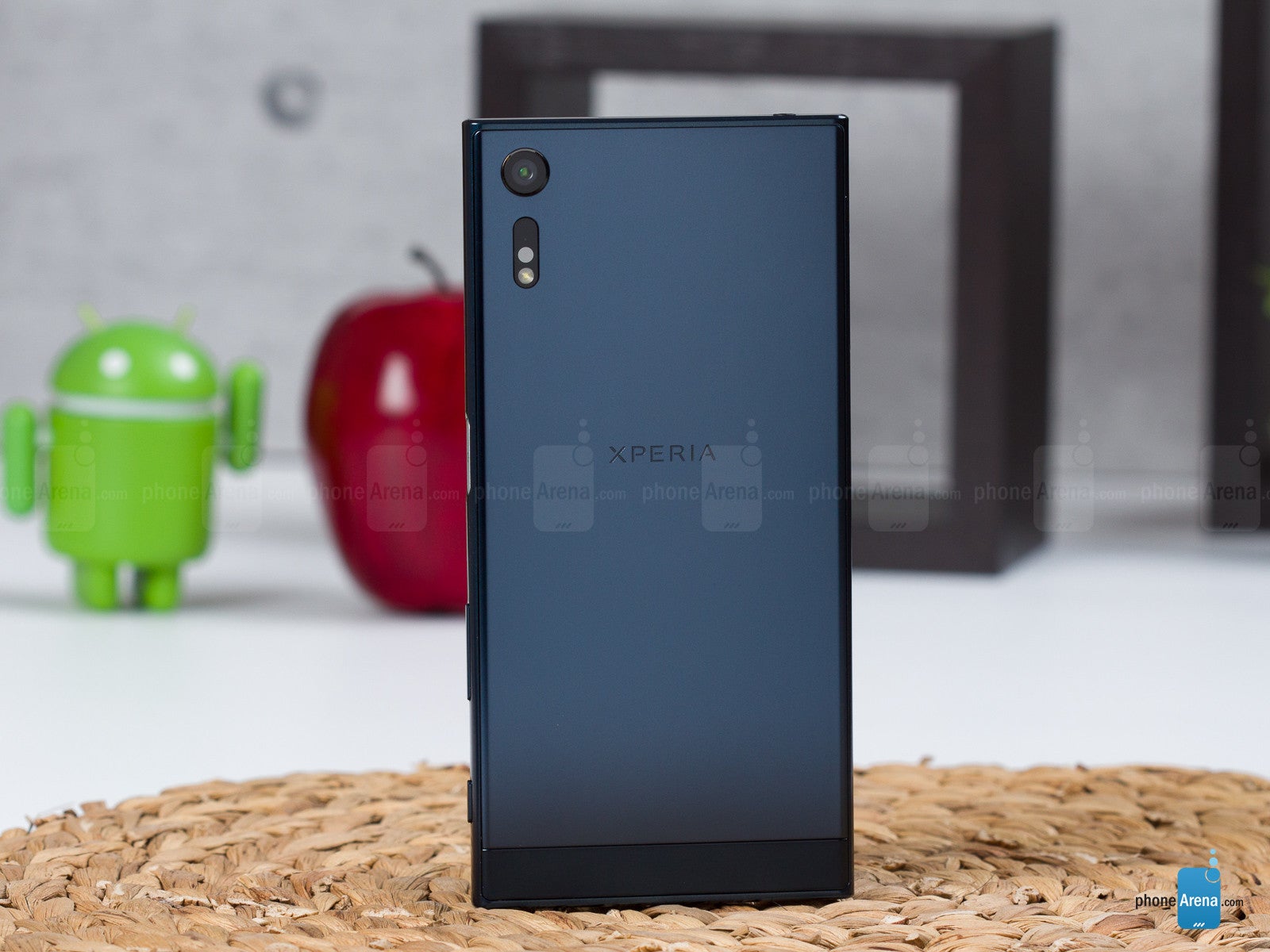 Despite this quick pace of upgrades, little changes in the Xperia line over time: most of the top-shelf Xperia phones evolve very gradually. The new Sony Xperia XZ is probably the biggest update to the series with a brand new 'loop' design that changes the appearance of the phone, but even this does not make it a very significant change: yes, it has a slightly larger screen and a slightly larger battery than the X Performance, but the specs and software are nearly identical.
Under the hood, the Sony Xperia XZ features the same top-shelf Snapdragon 820 system chip, with 3GB of RAM on board and the base version of the handset has 32GB of internal storage, expandable via microSD cards. Sony has, however, improved the camera with a 23-megapixel sensor with 5-axis software stabilization and laser auto-focus that speeds up focusing. Let's see if there are any other improvements and if Sony can pull out a surprise with the XZ.
In the box:
Xperia XZ
5V, 1.5A (7.5-watt) wall charger
USB-C cable
User manual
Design
New and shinier metal back, curved sides, but still on the thick side
Sony has always had a name for a company that makes elegant, stylish devices and the Xperia XZ undeniably looks like one.
While it retains the DNA of a Sony Xperia phone with its sharp corners and somewhat bulky size, it also now comes with edges that are tapered and more comfortable to hold, an approach that Sony calls 'loop' design. The back is made out of a special aluminum alloy that Sony calls 'Alkaleido'. In real life, it's a shiny metal finish with a very smooth coating that actually makes it feel a bit like glass or glossy plastic. Its slightly colder temperature, however, gives out its true nature. And it looks good when it's clean, but as all glossy surfaces, it's good at catching fingerprints and getting smudged easily.
Upon closer inspection, however, one can't help but notice that the sides of the phone are all made of plastic and there is a strap of plastic at the bottom edge of the rear panel for better reception. The physical buttons - all of them are on the right side - are also made of plastic and don't feel nowhere near as clicky or well made as the ones on Galaxies and iPhones of today. In the international version of the Xperia XZ there is a fingerprint scanner built in the side-positioned power/lock key and it works fast and well, but - quite shockingly for a late 2016 flagship - there is no fingerprint scanner on the U.S. version of the phone. We guess that this has something to do with patents because otherwise this makes absolutely no sense.
Up front, there is a beautifully laminated screen with Gorilla Glass 4 (yet others are already using the tougher Gorilla Glass 5) that uses on-screen Android navigation keys. There are two front-firing speakers, which is a nice addition, while on the bottom of the phone there is a USB-C port for charging, whereas the 3.5mm headset jack is on the top.
The Xperia XZ comes in a choice of three colors: the signature for the model Forest Blue (aka dark blue), as well as a Mineral Black (black) and Platinum (bright gray) versions. We like this good-looking color selection, and as you can see we have the Forest Blue up for review.
Finally, the phone is also conveniently IP68 certified, meaning it is water- and dust-resistant: it can withstand a 30-minute stay in water, up to 3 feet deep, but rather than being made for use in water, it's mostly meant to survive occurrences like the rain or an accidental drop in the toilet.
Display
5.2" Full HD LCD display with bluish colors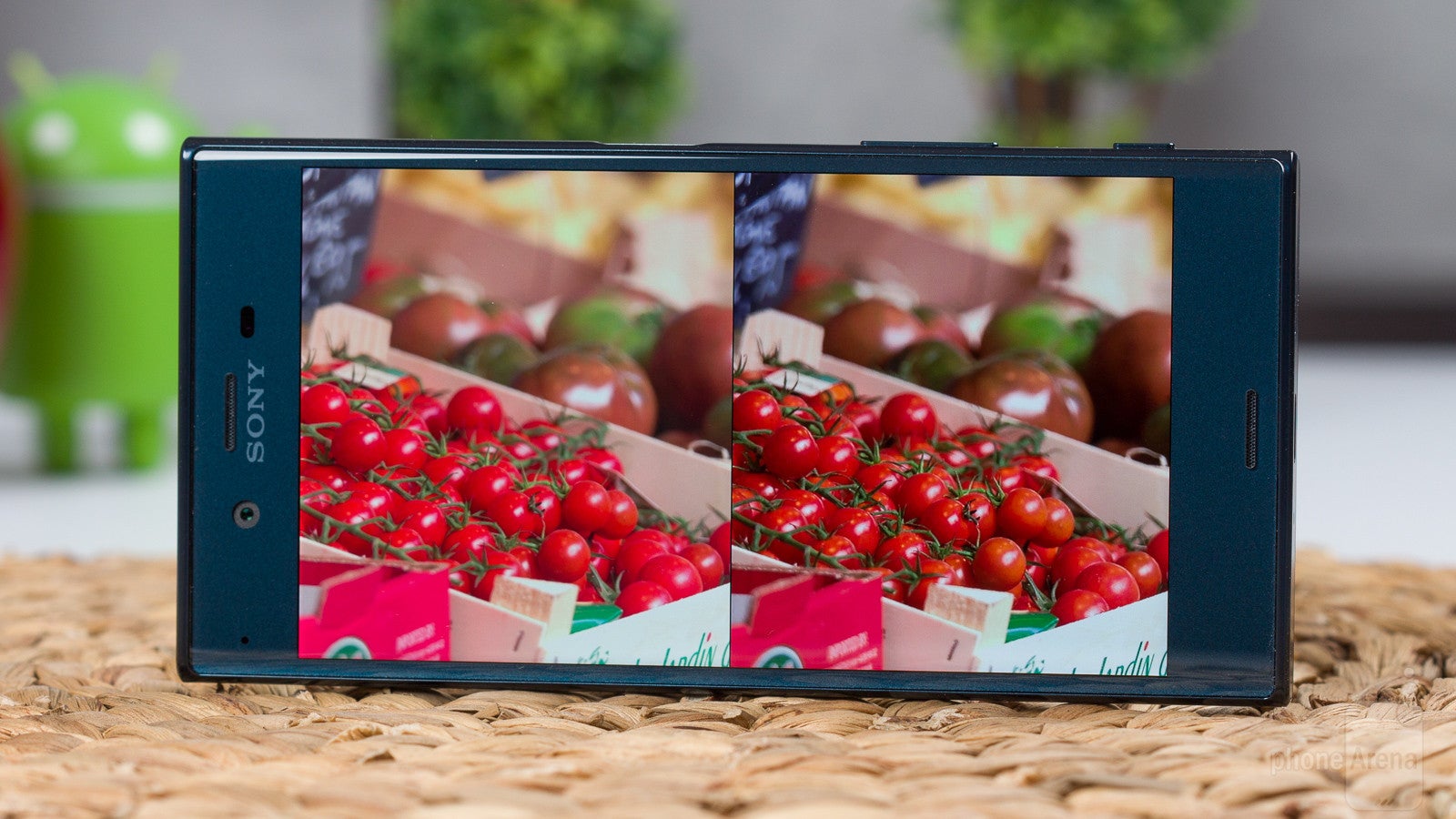 The Sony Xperia XZ features a 5.2-inch Full HD display (1080 x 1920 pixels) of an IPS LCD kind. "Triluminous", "X-Reality", Sony does not shy away from throwing in a bunch of pompous marketing names to convince everyone in the superior qualities of this screen.
But first, sharpness: a 5.2" Full HD display is sharp enough so that most users won't see pixelization. We find no issue with it, hence, no reason to complain about it not being a Quad HD display. To be perfectly exact, there is one scenario when a Quad HD display would actually be more beneficial: if you mount your phone in a VR headset, you can actually see a real difference in sharpness there. But as far as normal usage is concerned, 1080 x 1920 px is a-OK.
Onto the colors, the Xperia XZ features strongly oversaturated colors and cold temperature that would annoy photographers looking for color accuracy, as well as those who care about true colors. We do, and from that standpoint, we are not happy with the color rendition on the Xperia XZ.
At the same time, if you are not particularly picky about color accuracy, the screen is not terrible: again, colors are unrealistic, but they also 'pop' more and the screen gets sufficiently bright to be comfortable to use in various conditions.
Display measurements and quality
Recommended Stories