Sony Ericsson turns PlayNow arena into mobile app store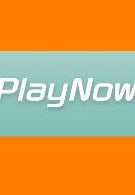 Sony Ericsson's PlayNow arena was originally designed to distribute music to the company's handsets. Later this month, the ability to download movies for rental will be added to the site in some locations. But the dynamic duo want to expand further and will start offering applications on the site for 38 Sony Ericsson handsets in 13 different countries. Third party developers can start submitting applications for inclusion in the store on July 1st, covering apps written in Symbian and Java with additional platforms being added later.
By putting apps in the PlayNow arena, users of certain Sony Ericsson phones will be able to shop in one place for media like music and movies, games, ring tones, and now applications. No date was discussed for the start of offering the work of the third party developers. But with PlayNow arena already set up with various billing methods, expanding into apps shouldn't be too difficult.
source:
Sony Ericsson
via
EngadgetMobile