Sony Ericsson Xperia arc possibly getting a summer release in the U.S.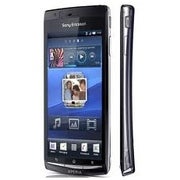 We already
know
that the
Sony Ericsson Xperia arc
is to debut in Canada in only a week's time, but news about the smartphone's U.S. launch has been pretty scarce. Luckily, a hint regarding its arrival emerged from the official Sony Ericsson Product Blog and suggests we may have to wait patiently until later this summer.
Here is what Rikard Skogberg, one of the official SE bloggers, shared with his readers when asked about details around the arc's landing in the U.S.:
I just got something from my US colleagues and the current plan is to have an "a"-variant available at retailers this summer. This version will be optimized for use in the US (GSM/UMTS). I'll keep you posted as I get more details.
So there you go, a clue from a reliable source that the Xperia arc is already on its way. Unfortunately, "this summer" does not sound as good as a concrete release date would have, but it will have to do until we receive an official announcement from Sony Ericsson itself. If the smartphone does indeed come to the U.S. sporting a GSM radio, AT&T and/or T-Mobile will most probably be the carriers that will offer it. Stay tuned as we will be keeping an eye out for updates. In the meantime, how about checking out this extraordinary
Xperia arc commercial
?
source:
Sony Ericsson Product Blog
via
SlashPhone