Sony Ericsson Xperia PLAY is named the official mobile handset of Major League Gaming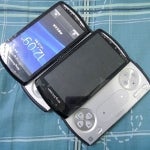 Sony Ericsson has managed to get the Xperia PLAY named the official mobile handset of Major League
Baseball
Gaming. For those who didn't know about the league, the 8th MLG season begins in Dallas on April 1st and as the official mobile handset of the league, the device will make high profile appearances at 6 Pro Circuit events in the U.S. The league will offer more than $1 million in prizes and awards to players this season.
The Sony Ericsson Xperia PLAY will be showcased at each of the 6 events through the use of demonstrations, challenges and giveaways. Sundance DiGiovanni, CEO of MLG, said, "At MLG, we aim to showcase the latest technology that will benefit our community of gamers. Xperia PLAY is an amazing smartphone and a stellar gaming device bringing the best mobile capabilities to our audience."
Additionally, Sony Ericsson will sponsor MLG Pro Player Dave "Walshy" Walsh and MLG Coach Andy "JT Bravo" Dudynsky for the 2011 Season. Later in the year, the joint venture will sponsor a show on MLG.tv that will show the best apps and games for the Xperia PLAY.
The handset, which will launch with Android 2.3 installed out of the box, is expected to be released in the U.K. on April 1st as we
reported
. Stateside, Verizon will be one of the carriers offering the device. Sony Ericsson has produced a GSM model of the phone which makes it likely that
another U.S. carrier will get a shot at offering the video game-centric model
.
source:
MajorLeagueGaming