Sony Ericsson Xperia PLAY & arc are rumored to launch with Rogers on April 28th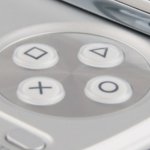 Earlier in the month, we reported that Rogers has finally swung open the doors for
pre-orders on both the Sony Ericsson Xperia PLAY and arc
, but now it seems we're finally on the verge of an anticipated launch.
Granted that US consumers are still itching to know when they'll see the Xperia PLAY land stateside, but across the border, Rogers is expected to launch it and the Xperia arc very shortly. Both handsets have been given the
3-year contract price of $99.99 and $549.99 no-contract
, but we've only been given the notion of a "Spring 2011" release. However, it's now being reported that the actual date is set for
April 28th
– which is a little bit over 2 weeks from now.
Obviously, that speculated date is well within the means of the "Spring 2011" time frame given by Rogers beforehand, but we'll have to wait for an official confirmation from the carrier before ringing in the bells. Regardless, it should nonetheless be here soon – so make sure you're ready for them!
source:
MobileSyrup