Sonic the Hedgehog Sega classic arrives on Android and iOS: remastered and you can play with Knuckles and Tails
6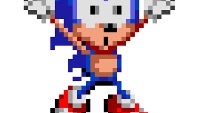 Sonic the Hedgehog
, the original Sega game classic we as kids played in the 90s, has now arrived on Android and iOS, but it is not just a simple port - the game has been remastered with graphics fitting the new platform and most importantly you can now play not just as the blue hedgehog, but also as Knuckles and Tails.
In the Sonic game you race through seven zones, going through loops and collecting rings. The game has been optimized to run at 60 frames per second and comes with a fully remastered soundtrack.
The game costs $2.99 on the Google Play store and the Apple App Store.
source:
Sega