Some Verizon Galaxy S IIIs arriving early, but having problems with activation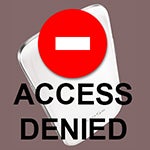 Those of you who preordered the
Galaxy S III
will want to watch for deliveries today, as there are multiple reports coming in of people receiving their units this morning. On the other hand, those early recipients may not be as lucky as you would imagine, as Droid-Life is reporting that at least some customers haven't been able to get the Galaxy S III up and running on Big Red's network.
Verizon's Galaxy S III doesn't officially launch for a few more days, so it could be as simple Verizon not being ready for them, although surely there are people testing the units already on Verizon's network. More information would help - there is some disagreement as to whether this is a persistent problem, or whether it's mainly impacting customers that are upgrading from a 3G contract to a 4G LTE line. If happened to receive your GS3 early let us know how activation works for you (or doesn't).
Meanwhile, we'll keep you posted if we learn more, or if Verizon provides some official confirmation.
source:
Droid-Life