Some Galaxy Note 8 phones won't charge or turn on when battery reaches 0%
62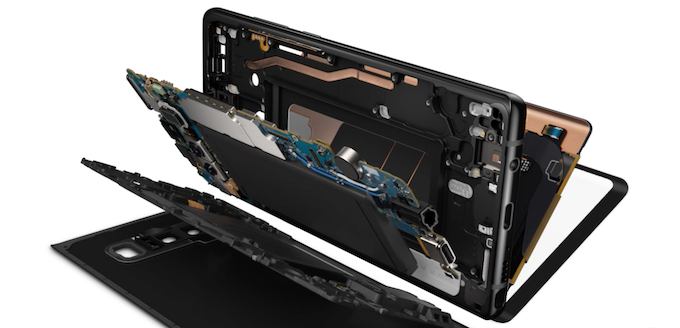 Some Samsung Galaxy Note 8 users report that their phones will not turn on or charge after they've let the phone's battery drain completely. Samsung is aware of the problem and is replacing the affected phones on a case per case basis. It's not yet clear how many devices are affected by the issue.
Users have reported that their Galaxy Note 8 phones refuse to accept a charge or turn on after the battery level goes to 0% and the phone turns off. Users have tried different cables and chargers to make sure that this is not a problem with the charger, but indeed an issue with the phone.
On the Samsung US forums, an administrator going by the name SamsungMel advises customers to return their devices for a warranty replacement unit.
"This particular problem with the Note 8 not turning on is definitely something that we want to get addressed immediately,"
SamsungMel says.
Some users say phone won't charge or turn on
So far, it seems that Note 8 phones from various carriers are affected, with users on Verizon Wireless, T-Mobile and Sprint reporting the problem.
A year ago, Samsung was forced to recall the Galaxy Note 7 after reports from users that its battery exploded. This, of course, is a less traumatic issue, but one that is nonetheless serious.
Do you have the Samsung Galaxy Note 8? Have you experienced this issue? If you have, share your experience with us in the comments below.