SoftBank says Sprint deal will close next month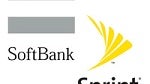 The day after
Sprint seemingly won the battle for Clearwire
with a revised $5 a share bid, SoftBank CEO Masayoshi Son says he expects his company's bid for 78% of Sprint will close next month. While rival bidder Dish Network has apparently lost in its bid to buy Clearwire and Sprint, the company could conceivably toss in a
last second bid
in both deals.
Son, the founder of the Japanese telecommunication company that is on the verge of owning a huge chunk of the third largest mobile carrier in the U.S., said that Dish's decision not to raise its bid before a deadline means that SoftBank is one step closer to owning Sprint. But Son is concerned about what Dish CEO Charles Ergen might do before the Sprint stockholder vote on June 25th.
As we've seen with the Clearwire deal, which started with a $2.97 bid from Sprint for the remaining shares of the network wholesaler that it doesn't own, and ratcheted up to a $5 bid from Sprint on Thursday, corporate boards sell out to the highest bidder. When Dish raised its bid from $3.40 to $4.40 a few weeks ago,
Clearwire's board switched its support from Sprint to Dish
. Now that Sprint has a $5 bid on the table, Clearwire's board shifted its support again. That is not unusual because it is the board's job to protect stockholders, but it does show you what could happen if Ergen decides to come in with a blockbuster bid for either, or both of his prey.
When SoftBank raised its bid to $21.6 billion for 78% of Sprint, it actually reduced the amount of capital it promised to inject into Sprint, deciding to give that money to Sprint stockholders instead. On Friday, Son said that the lower capital injection will not be a detriment to Sprint since the deal will bring annual cost savings of $2 billion a year over four years.
source:
Reuters