Sprint and Clearwire kick DISH to the curb, agree to increased buyout offer
12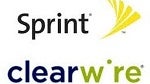 Sprint agreed to adjust its offer to buy the remaining half of Clearwire it does not already own, now both companies announced shareholder commitments from institutional investors and partners that own significant stakes in the company to support the deal.
The revised offer comes to $5.00 per share, which is 47% higher than Sprint's previous bid, and 14% higher than DISH's tender offer.
This comes as
Sprint announced a lawsuit earlier this week against both Clearwire and DISH
to halt a further forward progress in DISH's aspirations to buy Clearwire (
a fruitless effort from the very beginning
). Minority shareholders have now switched gears in favor of Sprint now that the company has upped its offer.
What's not to like? The offer is a better than 300% premium over Clearwire's abysmal share price last summer when it bottomed at under a dollar and dwelled in the basement until after Sprint and SoftBank announced their merger plans.
Of course, if you have been paying any attention to this drama like we have, then it is fair to expect some type of response from DISH. Whether it will attempt to adjust its offer or file some kind of lawsuit is certainly a pair of options that, if pursued, would surprise no one. However, Mr. Ergen cannot be feeling to good about things right now and we would not mind being a fly on the wall in the executive offices at DISH.
The ball is in DISH's side of the court, maybe we will see a "plan B" instead.
source:
Sprint