Clearwire board said to favor offer from Dish Network; stockholder vote on Sprint bid delayed
6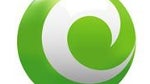 Dish Network might not win Sprint, but it looks like it has a very good chance of walking away with Clearwire. A special committee of the network wholesaler's board is planning on delaying a stockholder vote scheduled for Thursday and is recommending that the full board endorse the bid made by
Dish Network
for the company.
It won't be smooth sailing ahead for Dish. Because Sprint already owned a majority stake in the company when the bidding for Clearwire started, it seeks to be a
major minority stockholder
in Clearwire.
Sprint had kicked off the bidding for Clearwire back in December
when it offered to buy the remaining shares it didn't own for $2.97. After
Dish came in with a higher bid at $3.30 a share
, Sprint followed
by going a dime higher than Dish at $3.40
a share. Dish then came in with a
blockbuster bid of $4.40 a share for Clearwire
, $1 a share higher than what Sprint was willing to pay.
A delay in tomorrow's stockholder vote would be the third time the vote has been put off. Even though Sprint owns a majority of Clearwire's stock, it still needs to get a majority of the remaining votes in order to buy the company. Dish is seeking at least 25% of Clearwire, governance rights and seats on the company's board.
Dish has until June 18th to present Sprint's board with a fully financed final offer in the other takeover battle, the one for Sprint itself. Japan's SoftBank is offering $16.6 billion to the carrier's stockholders for 78% of the carrier and plans on giving Sprint $5 billion in additional capital which works out to $21.6 billion. Dish, on the other hand, is offering $25.5 billion for all of Sprint although that deal is not financed like SoftBank's offer is.
source:
WallStreetJournal