SoftBank gets FCC approval to close acquisition of Sprint; Clearwire stockholders vote Monday
5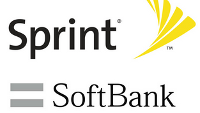 Putting the final touch on an
acquisition that started back in October
, the FCC has officially
signed off
on SoftBank's purchase of 78% of Sprint. Sprint, in turn, will purchase the rest of the shares of network wholesaler Clearwire that it doesn't already own, and the FCC gave the green light for that deal as well. The Clearwire purchase though, still requires a stockholder vote set for July 8th. Sprint needs the majority of the minority holders to vote for the deal to complete the transaction.
The Japanese telco is paying $21.6 billion for the
78% stake
in Sprint, and will add more money to beef up the third largest mobile carrier in the U.S. Sprint is currently in the process of building out its LTE pipeline which
presently covers 110 markets
. By the end of the year it hopes to cover 200 million POPs with its 4G LTE signal.
"The increased investment in Sprint's and Clearwire's networks is likely to accelerate deployment of mobile broadband services and enhance competition in the mobile marketplace, promoting customer choice, innovation and lower prices."
-Mignon Clybrun, Acting Chairwoman, FCC
source: Sprint