Social media as a tool for law enforcement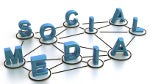 Social networking sites like Twitter and Facebook are ideal for spreading information widely and quickly. Public services for many municipalities use them as a way to stay in touch on all manner of topics. The Mayor of Newark, New Jersey, Cory Booker is very active on Facebook and Twitter, where he is known to respond to resident issues quickly, acting on public works repair tips to local emergencies. However, services like Twitter, while timely, are not necessarily ideally geared for conveying official information during ongoing emergency situations. Anyone can join Twitter and look "official" even if they are not "verified" by Twitter (a process that takes some time). Nevertheless, these mainstream social media tools, especially Twitter, serve a purpose and have been proven useful in local situations (floods or blizzards) to high-profile protests (Iran in 2009).
Now, many law enforcement agencies are adopting an additional tool to help disseminate information in emergencies or even enlist assistance with fighting crime. Nixle is a San Francisco based information services company that partners with police and other municipal emergency services to distribute official information to opt-in residents across the United States. They are also part of the National Law Enforcement Telecommunication System (NLETS), as the only public messaging service on the International Justice and Public Safety Network.
Residents in participating cities are able to sign up for free real-time safety information by texting their zip-code to a 6-digit number or online. The service is in place with thousands of law enforcement departments across the US, and has been instrumental in sharing information in some pretty intense situations, like the shooting at Oikos University, a small religious college in Oakland, California. It also assisted law enforcement capture a robbery suspect in Fayetteville, North Carolina.
The only drawback to the service is that it does not provide a mechanism for law enforcement to get answers back from residents. However, as services like this expand, public safety agencies will be able to cast a wider and wider net to communicate information.
sources:
Nixle LLC
,
Yahoo! News
Recommended Stories