Snapkeys Android Wear keyboard turns your messy typing into quick, accurate phrases
1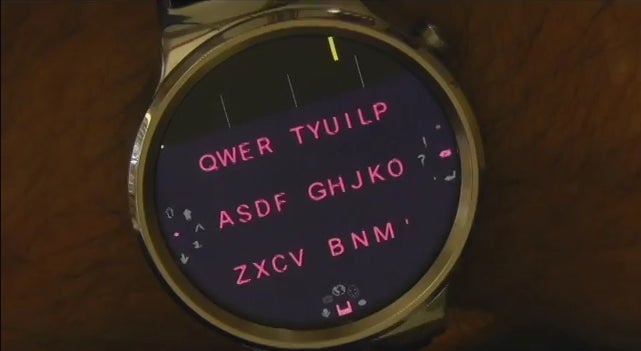 If you ever felt the typing experience on your Android Wear smartwatch is lacking, you ought to look after a third-party keyboard app. The newly launched Snapkeys is worth your attention, as it's designed for fast and easy typing on the tiny watchface. Its secret weapon is a six-key predicative QWERTY keyboard that seems to let you punch in entire words with just a few taps.
Fast typing aside, Snapkeys features quick access to special characters and functions, swiping letters, emoji, gestures, and colorful themes. The keyboard app makes very good use of the limited smartwatch screen space and is obviously designed quite efficiently.
Snapkeys works on all Android smartphones, tablets, and Android Wear smartwatches. By downloading a single app, you get both the smartphone and smartwatch variants installed and you're free to use whichever you want. Right now, the "Snapkeys Keyboard Package" app is available for free in the Google Play Store, and it will stay like this until Google releases the Android Wear 2.0 update. At this point, the app may no longer stay free.
If you feel like giving Snapkeys a try, the app is available from
this link
. Follow the installation instructions given and see how it handles.