Snap launches two new Spectacles 2 models in the United States
1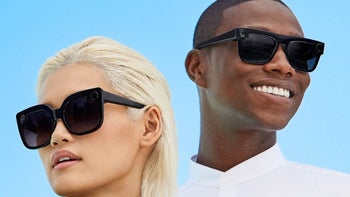 After introducing its second-generation Spectacles
back in April
, Snap probably realized that the design leaves to be desired, even though they are a considerable step up from the original model.
Today's announcement is meant to fix that and allow customers who were driven away by the not so appealing look to give the Spectacles a chance. If you're a Snapchat user, you'll be pleased to know that two new
Spectacles 2
models are now available for purchase in the United States for $199.99.
Unlike the first model, these ones come with polarized lenses and a more stylish semi-soft protective case. They are called Veronica and Nico and, according to Snap, they're available in "limited quantities" at launch, so you might want to hurry and place your order if you really want to own a pair.
Besides the United States,
Snapchat users
can order the new Spectacles 2 models in some European countries like France, Germany, Italy, and the UK.
Although the new Spectacles 2 are available in limited quantities at launch, Snap said it will put them on sale again later this fall in much larger quantities.
Recommended Stories