Smartphones with 4K video recording - just how many of them are there?
43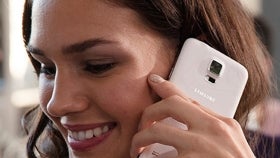 Recording 4K video
with a smartphone camera was not possible a couple of years ago. However, starting 2013, after Qualcomm's Snapdragon 800 chipset became available to manufacturers, the first 4K-capable handsets appeared, allowing users to brag with yet another feature that slightly older high-end smartphones didn't have.
Although 4K is technically defined as 4096 x 2160 pixels, it's widely accepted for resolutions of 3840 x 2160 pixels (Ultra HD) to be referred to as 4K.
We wanted to see just how many smartphones currently have the ability to record video at this ultra-high resolution, and found quite many of them. So we made a list, including only handsets that feature native 4K video recording. Check them all out in the slideshow below, and let us know if you have any favorites.
Recommended Stories