Smart Action to expand to other Android models made by Motorola
8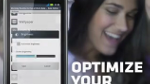 The Smart Action system, debuted by Motorola in the
Motorola DROID RAZR
, is expected to be further developed by the manufacturer. The system could find its way onto the software of other Android powered phones made by Motorola. Using Smart Action, a phone's user can request that the handset perform certain functions at a specific time or place. For example, using the GPS and the clock on the DROID RAZR, you can set the system to reduce the brightness on the phone's screen at the office, or lower the volume at midnight when your household is sleeping.
With all of the talk about low battery life on Android phones, Smart Action can help you arrange your handset to reduce battery consumption at certain times. Of course, Motorola has another way to combat low battery life and it's called the
Motorola DROID RAZR MAXX
. With its 3300mAh battery and 21 hour talk time,
the phone will launch on Thursday
and might be the beginning of an era of new phones made with exceptionally large batteries.
Motorola Senior VP Alain Mutricy has confirmed that the company is not done developing Smart Action and is planning on
expanding it to other models
. And the Motorola exec also brought up something to think about when he said that the manufacturer is planning on focusing on high-end models including the RAZR line. Mutricy also said that the company has not given up on the Webtop docking system that allows users of certain models to have them dock into a device that allows your phone to power a lap-top like computer.
source:
AllThingsD