Small OTA update sent to Nexus 5X
1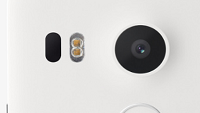 The very first thing that
Nexus 5X
owners might see when they take their new phone out of the box and turn it on, is a 42MB maintenance update that is being sent out now as you read this. The new software version is MDB08I. Those just receiving their stock Android phone might find the update to be included in the initial set-up process.
While there is no changelist to speak of, there is a clue that tells us not to expect much in the way of changes. The aforementioned software version happens to match the software version of the
factory image released by Google
for the phone. That would indicate that the update consists of bug fixes and some light housekeeping matters.
If your Nexus 5X has just arrived, the good news is that your phone is as up to date as possible, with all bugs exterminated.
Don't forget to check out our 'hot off the presses' review of the Nexus 5X which you can receive by
clicking here
.
source:
AndroidCentral