Shazam for iOS receives a more social look and better audio recognition capabilities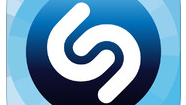 Shazam! The popular music recognition service just got better – well, at least on iOS devices. The latest version of the Shazam app for Apple-branded devices received several nifty improvements both in its interface and under the hood.
The app now comes with a redesigned share page, which allows you to pair your Shazam and Facebook accounts in order to see what kind of songs your friends are discovering. This feed can be easily controlled from within Shazam.
Another overhauled feature of Shazam is the track page – now, it shows the lyrics of the tagged song in real time. If there is an official YouTube video for the tune, it can be streamed in the track page, too. Once you've "shazamed" a song, it will also be a tad easier to find additional information about the performing artist, as the iOS version of Shazam now comes with more captivating biographies and discographies.
Shazam for iOS now allows you to add a tagged song directly to your Rdio playlists. Moreover, if you live in the UK, Germany, Mexico, or Brazil, you can also listen to the recognized tunes on Deezer.
And last, but definitely not least, comes the enhanced song recognition speed – it is touted that it may take Shazam just 1 second to discover a song. The improvements under the hood continue with the enhanced Auto Shazam feature, which uses less battery power.
It is said that these features will land on the Android version of the app "in a couple of weeks".
Download: Shazam (
iOS
|
Android
)
source:
Shazam
via
Engadget