ZTE spared as Senate removes clause from defense bill
1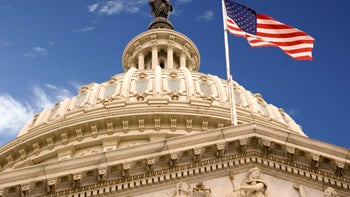 ZTE has been making headlines for months now over the U.S. ban that took place in April. As most know by now, the ban forbid ZTE from receiving the U.S. made parts which effectively shut down the company. U.S. President Trump later struck a deal with Chinese President Xi to lift the ban on ZTE if the company complied with fines, staff changes, and oversight. Just as ZTE was implementing said changes, the
U.S. Senate
added a clause to a critical defense spending bill that would reverse the President's deal. The U.S. House of Representatives had already accepted a different version of the National Defense Authorization Act, which meant the two versions of the bill would have to be remediated until both chambers settled on one version. This led to ZTE being in limbo for most of the summer. That has now come to an end, with the Senate striking the ZTE clause from the bill.
What does this mean for ZTE?

ZTE has paid the $1 billion penalties and placed the $400 million into escrow that the deal required. Since the company has met the requirements it has been back in business and recently started receiving the parts needed from the U.S. Presumably now that the Senate has removed the clause, ZTE will continue to operate beyond
August
now. The move to back the President's deal was largely initiated by Senate Republicans, with a few holdouts. It is likely that the chamber realized it faced an uphill battle in the House and overriding a likely veto from the President.