ZTE gets Commerce Department approval to operate normally in the U.S. until August 1st
3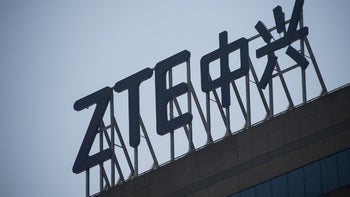 As the U.S. celebrates another birthday today, your thoughts might have turned to the country's fourth largest smartphone vendor, ZTE. So just what is going on with the company, which is
the subject of a tug-of-war between the Senate and the White House?
The Chinese phone and network equipment company has been given a temporary reprieve by the U.S. Commerce Department, allowing it to operate normally in the states until August 1st. ZTE receives about a third of the components it uses in its smartphones from the U.S.
Back in April,
ZTE was banned from receiving any U.S. exports until March 2025
because it failed to comply in a timely manner with Commerce Department punishments it received. ZTE was punished by the U.S. agency for selling goods and services to a pair of countries that were under U.S. sanctions, North Korea and Iran. While the Trump administration worked out a deal with ZTE to lift the ban, and the company already has paid a $1 billion fine that was part of that agreement,
the Senate last month voted to restore the ban
through legislation.
Reuters
says that it is aware of a memo released by ZTE that announced the departure of seven vice presidents, including three that were running the company's legal, finance and supply chain departments. As part of the deal it made with the White House, ZTE had 30 days to remove all executives at the senior vice president level or higher, and all executives involved in the issues that led the Commerce Department to revive the export ban in April. As we pointed out, a $1 billion fine has been paid, and $400 million needs to be put in an escrow account to cover any possible future misdeeds. A U.S. compliance team is supposed to be embedded inside ZTE's operations to make sure that the company isn't operating afoul of U.S. regulations.
An amendment to the National Defense Authorization Act was written to legislate the export ban against ZTE by a group of GOP Senators, who were going against the president's wishes. This bill is usually passed easily with support from both sides of the aisle, although the president would still have to sign it. If he vetoes the bill, it still can become the law of the land with approval from two-thirds of the members of both the Senate and the House. Lawmakers are naturally concerned about ZTE due to its perceived ties with the Chinese government. Back in 2012,
the manufacturer was deemed a threat to U.S. national security by a Congressional report
.