Screenshots of Firefox for Windows 8 Metro posted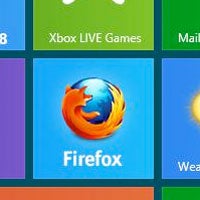 With the Windows 8 Consumer Preview out in the wild and the official release coming in the near future, the big names in the software world are looking to have Metro versions of their apps ready for the Windows Store as soon as it opens.
Firefox's 2012 Roadmap shows that its goal is to have a working Firefox prototype on Metro by the end of Q2. While it isn't to their standards yet, there is a Firefox browser that works in Metro. Currently, it sports the same look as the familiar Android version. The Metro version allows you to surf the web, create tabs, bookmark pages, build history, retain cache, and adjust preferences.
While there is definitely more work to be done, and the UI will see another overhaul before the final release, here are two screenshots of the progress so far:
source:
Brian Bondy's Blog
via
Geek