Screens for Apple iPhone 6 to go into production in May?
16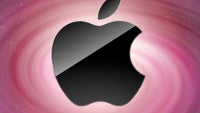 According to a report published on Monday, supply chain sources are saying that 4.7 inch screens for the
Apple iPhone 6
will go into mass production starting in May. Japan Display, LG Display and Sharp will be rolling the glass off their respective assembly lines. A larger 5.5 version will be delayed due to problems with the in-cell technology used in the production of the screen. The report says that JDI will be the first to start production, at its plant in Mobara. The other two are expected to start their production of the panels in June, with the phone launching in the autumn.
Since the
Apple iPhone 5
, Apple has used in-cell touchscreen technology, which allows the company to make the iPhone thinner than it would be otherwise. The problems using the in-cell process with the larger display could force Apple to turn to a film sensor display, just for that sized screen.
Earlier Monday, we showed you a
5.5 inch 1440 x 2560 screen being produced by Japan Display
. While it might seem like the perfect size for the larger-screened iPhone model, we're not sure that Apple is ready to put a QHD display on the iPhone just yet. We also pointed out that Apple doesn't normally use parts that have been introduced months before the launch of the next-gen iPhone.
Tonight's report from Reuters seems to contradict an earlier one from Nikkei, which called for production of the iPhone 6 display to start this month. According to that report, LG Display, Japan Display and Sharp would all start production of the display this month.
source:
Reuters