Japan Display shows off 5.5-inch, Quad HD display: could this be the display in the iPhone 6?
43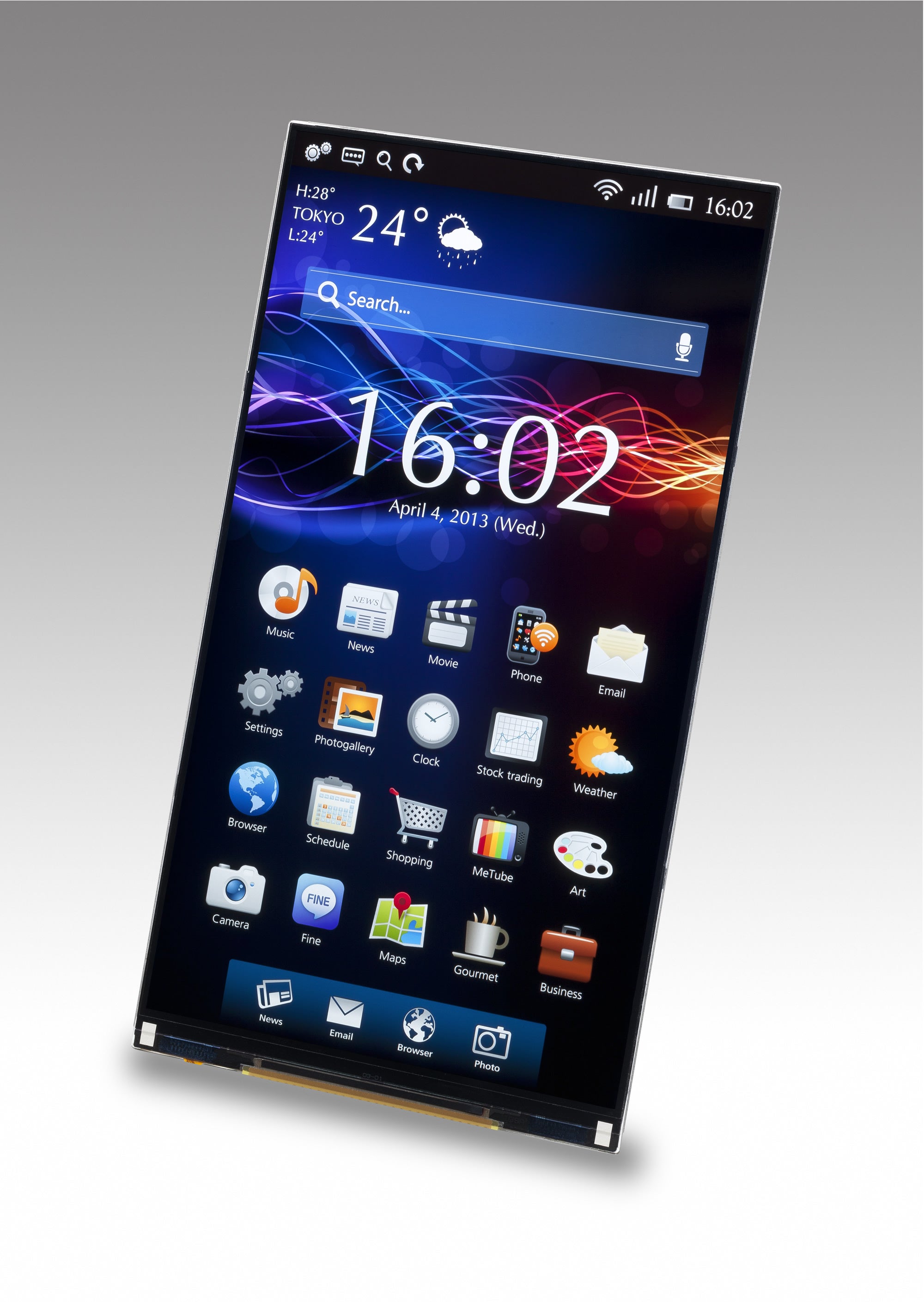 JDI's 5.5-inch Quad HD display panel
Japan Display (JDI) has announced that it's developed a Quad HD (2560 x 1440-pixel) display, and it's ready to start mass production in April. The panel measures 5.5 inches, and it will be manufactured using JDI's improved low-temperature poly-silicon (LTPS) technology that enables low power consumption of the module.
The big question lurking around this announcement is whether this could be the screen Apple uses in its next iPhone. Coincidentally, the alleged iPhone 6 is - so far - rumored to come in a 4.7-inch and a 5.5-inch version (sized just like that JDI panel). However, size is not the only reason that makes JDI's 5.5" Quad HD panel seem like a good fit for Apple's next big thing. Such a panel also matches recent reports from the Tokyo-based Nikkei publication, saying that Apple will rely on Japan Display (among others) for the displays of the alleged iPhone 6.
Nikkei also says that volume production of LCD displays for the upcoming iPhone is expected to start in the second quarter of the year (beginning in April) at Sharp's Kameyama factory, Japan Display's Mobara manufacturing plant, and at an unknown LG Electronics factory. This timeline, again, matches JDI's current announcement.
At the same time, though, practice shows that Apple prefers to get parts that don't have such wide publicity, and it would be very atypical if a component, that's unveiled months ahead of the expected September launch of the iPhone 6, actually ends up in that final Apple device (or devices). Summarizing it all up, we'd say that - while it seems possible for Apple to use this 5.5" JDI display - it's still only a speculation that should be taken with a grain of salt.
On top of that, we also ought to mention that
Japan Display had already earlier unveiled Quad HD displays
sized at 5.4 and 6.2 inches, but this 5.5-inch panel seems to be the first going into mass production. While big brands the rank of Samsung and Apple have not officially announced devices with Quad HD screens, Chinese phone makers started unveiling products with such high-res panels back in December (with the Vivo Xplay 3s). Putting the pieces together, we could well see those Chinese brands get the first shipments of the new high-res displays.
Specifications:
| | |
| --- | --- |
| Screen size (diagonal) | 5.46-inch (13.87cm) |
| Number of pixels | 1440(x RGB) x 2560 (WQHD) |
| Resolution density | 538 ppi |
| Dimensions | 70.94 mm (W) x 128.26 mm(H) x 1.35mm (D) |
| Dead-band | Top 1.0 mm, side 1.0mm, bottom 5.4 mm |
| NTSC ratio | 70 % |
| Contrast ratio | 1000:1 (Typ.) |
| Viewing angle | >160 degree (CR>100:1) |
| Surface luminance | 450 cd/m2 (Typ.) |
Going back to the Apple side of things, we should also say that we've heard whispers about a 4.7" iPhone 6 panel being in the works. Speculations fly around that it could use a 1600 x 900-pixel display, and that would be, again, a much higher resolution than the current 1136 x 640-pixel one of the 4-inch iPhone 5s. As is often the case with Apple, though, you never know until the very last days, so brace yourselves with patience.
source:
Japan Display
,
Nikkei
via
9to5Mac