Samsung's Q4 profits could see a 3-year high
45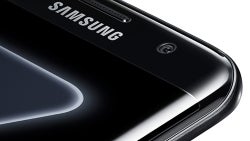 Due to the Galaxy Note 7 fiasco, Samsung might have had it rough in the third quarter of 2016, but its earnings guidance suggests a surprising 50% year-on-year leap thanks to robust chip and smartphone sales to the tune of a depreciating yen.
Although revenue will fall and the company will have to deal with a $2.1 billion profit loss caused by the Note 7 recall, it is on track for a quicker than anticipated recovery. Strong demand for memory chips and OLED displays are expected to make up for the profit loss. Notably, the company's chip division could earn over $3.4 billion dollars in operating profit, thanks to dealing with Apple and sales of high-end data storage.
Operating profit for the October – December quarter is estimated at $7.8 billion, the highest since Q3 2013 and above analysts' biggest expectations. Samsung will officially disclose its Q4 earnings in late January.
ALSO READ