Samsung's GALAXY 11 marketing campaign comes to an end, finally
7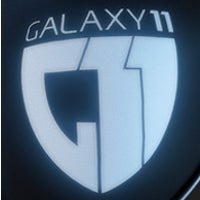 FIFA's World Cup 2014 is already over and in line with the ending of the highly-popular football festival,
Samsung's GALAXY 11
marketing campaign has finally come to a logical conclusion, too. As you probably remember, said marketing campaign came into existence back in November 2013 and it stars a whole constellation of football (or soccer, if you live in the USA) stars, such as Ronaldo, Messi, and Mario Goetze, whose kick ensured that Germany will be triumphant in FIFA's World Cup competition. Said players and their colleagues were faced against a weird team of stereotypical humanoid aliens, who have developed a liking for planet Earth's most popular sport.
Well, the final game between humans and aliens began over a month ago, but the manufacturer from the Far East split it into two parts (
the first one finished with the humans
trailing behind their alien rivals). The second part is already here, and as one might expect, the presence of Samsung devices, such as the
Galaxy S5
, the
Galaxy Tab S
, and the
Gear 2
. Unlike the real-life footage of the stars in
the first GALAXY 11 promo ads
, the latest videos feature animated avatars of Messi & Co. Alas, we don't know if the World Cup has greatly exhausted the popular players or Samsung just couldn't find a suitable alien team in order to shoot some real-life football action.
We wouldn't spoil the outcome of the game for you, so go ahead and check it out below.
source:
GALAXY 11
via
BGR