Samsung to launch fingerprint-based mobile payment system in South Korea by the end of the month
4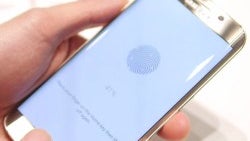 Samsung SDS, an IT services subsidiary of Samsung Group, announced yesterday that it is planning to launch a simple fingerprint-based mobile payment system by the end of the month. Although the system will initially launch in South Korea, the company has also announced plans for a global roll-out. At the moment, it's unclear if this mobile payment system will be a part of the
Samsung Pay
initiative, or if we're talking about an independent service.
According to the South Korean media, Samsung's biometric authentication system is the second in the world to have received certification from the Fast IDentity Online (FIDO) association. FIDO is an international coalition of companies that sets standards for biometric authentication systems, and its members include Microsoft, Google, Qualcomm, and PayPal.
With its new biometric authentication system, Samsung is expanding past smartphone-mounted fingerprint sensors, as the company has plans to integrate its password-free authentication system in numerous other product categories such vehicles, smart homes and other IoT-based devices. In the past, multiple Samsung patents surfaced online hinting that the company is looking into
iris-scanning systems as well
, and this recent announcement only strengthens our beliefs that Samsung is betting big on alternative authentication systems.
The
Galaxy S5
was the first Samsung smartphone to use a fingerprint sensor, and while performance was a concern with the S5, the manufacturer significantly improved its fingerprint recognition technology this year with the
Galaxy S6
and the
Galaxy S6 edge
.
Recommended Stories