Samsung tears down the Galaxy Note
4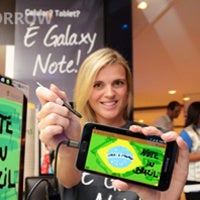 The
Samsung Galaxy Note went under the scalpel
for a full teardown revealing the internals of the gigantic S-Pen-enabled smartphone, but this time it's no other but Samsung itself walking us through the Note's parts.
First, the Koreans explain how the S Pen works:
"The S-Pen uses electromagnetic induction technology and has pressure sensitivity equal to a regular pen. Your input on the screen varies with the amount of pressure you put, making it a seamless re-creation of writing with an actual pen."
Interestingly, the S-Pen is not a regular capacitive stylus but uses
Wacom digitizer
technology for more accurate handwriting and sketching recognition. For that, it comes with a Wacom IC. The company then goes on to the screen, and mainboard which houses over 1,000 parts, the sensors and covers. This teardown might not give an idea about the repairability of the Galaxy Note, and might not be as detailed as others, but it's a welcome idea for Samsung to provide those inside looks at devices.
Interestingly, Samsung also says that the Note is "taking the world by storm," referring to the handset getting launched in various global markets. The Koreans recently revealed that the
Note has reached 1 million shipments
(not actual sales), which is definitely a great reception to an otherwise niche device like the Note. Hit the source link below for the full teardown.