Samsung starts selling the Galaxy A5 in Europe, Galaxy A3 expected to arrive soon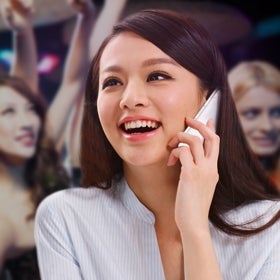 Introduced in China last month, the
Galaxy A5
is now available to buy in Europe - though at the moment we're seeing it being in stores only in Russia.
Part of Samsung's brand new Galaxy A series, the A5 is a very thin, all-metal smartphone with mid-range specs. Samsung Russia is asking $440 for the handset - which is about $20 more than its price for the Chinese market.
Running Android 4.4 KitKat, the
Galaxy A5
offers a 5-inch Super AMOLED display with 720 x 1280 pixels, a 13 MP rear camera, 5 MP front-facing camera, a quad-core, 64-bit Snapdragon 410 processor, 2 GB of RAM, and 16 GB of internal memory. The handset has a 2300 mAh battery that can't be replaced. On the plus side, there is a microSD card slot for up to 64 GB of extra storage.
In
Galaxy A3
in Russia. Since the A3 is smaller and offers less advanced features compared to the A5, it will be cheaper: around $312. We're expecting both the Galaxy A5 and A3 to be released in more European markets pretty soon. In case you're wondering, we don't know if Samsung is planning to launch the handsets in North America (but we'll let you know when we find out).
Another Galaxy A smartphone - the
A7
- is
expected to be officially announced
by Samsung before the end of the year. This will be bigger than the A3 and A5, sporting a 5.5-inch display.
Samsung Galaxy A5