Samsung shoots ad with child actress from iPhone 4S commercial
40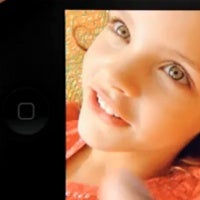 Apple argues that Samsung is
"slavishly copying"
its products, but while the courts are busy figuring out where's the truth in that, Samsung just keeps on making some weird decisions. This time, it released an ad for its Samsung Galaxy Tab 8.9 LTE featuring the very same cute girl actress from... the iPhone 4S camera commercial.
The advertisement is Korea-bound, and the company has already pulled it from its YouTube page, but once it's gotten on the Internet you can't hide it. In case you haven't seen the iPhone 4S ad, we've embedded both commercials below.
A coincidence? Or aren't there any other cute child actresses out there? Has Samsung copied Apple? Let us know your thoughts after seeing this in the comments below.