Samsung pumping $6.8bn into OLED display production to meet Apple's demand for the 2017 iPhone
27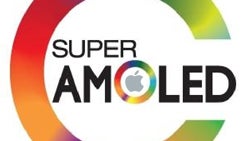 According to a report from
Nikkei
, Samsung is planning to increase production of OLED display panels by more than 50% this year, in order to meet the growing industry demand. It has long been rumored that
next year's iPhone would sport a Samsung-build OLED display
, and that might just turn out to be true, with the Korean tech giant pumping some $6.82bn to ramp up the production of OLED panels.
The investment is expected to increase capacity by the "equivalent of well over 200 million for smartphone panels" per year, adding to Samsung's current yearly production capacity of more than 300 million panels. This is not surprising, considering reports that Samsung is to supply 100 million 5.5-inch OLED panels for the 2017 iPhone.
Samsung has the lion's share of the OLED production market, and with sales of the organic panels doubling last year, it is no surprise that the Korean tech giant is looking to increase its foothold even further. Similarly, other manufacturers are striving to gain on the juggernaut, with LG Display – the world's largest LCD panel maker – planning to invest over around $8.6bn to boost its production of OLED television panels, with mobile displays likely to follow suit.
OLED screens are praised for their deep blacks and overall vibrance, although slammed by critics for a more unnatural color reproduction compared to LCDs. One of the main challenges poised by the technology, is the relatively short operational life of OLED panels. A lot can be improved however, and with Apple's purported introduction of an OLED display in next year's iPhone, the mobile industry might push toward a wider adoption of the technology.
source:
Nikkei
via
SamMobile