Samsung posts CES 2013 event highlights
7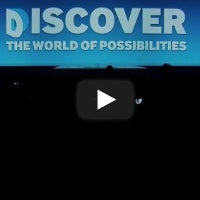 Samsung takes pride in its grandiose events at the major tech shows and this year's CES show was no exception. Sadly, there was little about mobile that Samsung brought, saving its best for later on in the year, and hopefully some of it for the upcoming Mobile World Congress in February in Barcelona.
Yet back to today, we saw a lot of excitement in its TV business, larger screens and a brand new interface. Moreover, the ability to change the processor and other hardware in a TV is much like an upgrade, and that's definitely good news.
For that and a piece of the CES 2013 spirit, take a look at the highlights from Samsung's event and some juicy English-Korean accents.
source: Samsung