Samsung may have to cough up $110 million over labor violations in Brazil
34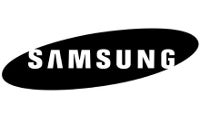 Samsung may be next in line toreceive and earful over the poor working conditions in one of itsplants in Brazil, according to a report from ReporterBrasil.According to the news agency, areport by auditors for the Ministry of Labor has prompted prosecutorsto file a lawsuit with the South Korean company seeking damages inthe $110 million ballpark.
The reason forthe claim? Apparently, two separate inspections at the site of theplant have found a number of violations such as workers spending anexcess of 10 to 15 hours a day on foot, without a break for weeks.The factory which employs some 5,600 employees has, in result, seenover 2,000 employee requests to be removed due to health problems:
"
Over the Last year, back problems, tendonitis, and cases of Bursitis, and other disturbances Work Related Musculoskeletal (called DORT) generated 2.018 requests for withdrawal… The frantic pace and repetitive movements typical of the production line are also compounded by flaws in the 'layout of jobs. The company does not have the appropriate management of occupational health. She is not worried in fact in solving the problem
" commented Romulo Lins, a tax auditor with the Ministry of Labor and Employment.
Samsunghas reached out to ReporterBrasiloffering the following statement:
"
Once we receive notification about this case, we will perform an analysis of the process and will cooperate fully with the Brazilian authorities.
" Samsung representatives claim that the South Korean giant is "
committed to providing our employees around the world work environment that ensures the highest industry standards regarding safety, health and well-being.
"
Labor rights are shaping up to be a nasty spot on the smartphone industry – just recently, rival Apple was once again brought back into the fray over somewhat similar allegations thrown at Pegatron, an Apple contractor manufacturing iPhones and iPads.
source: ReporterBrasil via 9to5Google