Samsung's market share is declining in China & India
45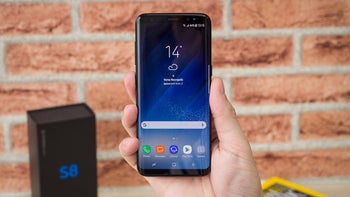 Samsung's market share in China and India is continuing to decline. The
South Korean giant
has previously dominated both Asian markets, with the company once holding a 20% market share in China and the number one position in India. However, due to increasing competition, the company's presence has significantly decreased in recent times.
Back in 2013, Samsung was one of the biggest smartphone manufacturers in China, with a total market share of 20%. Shortly after this, though, low-cost manufacturers such as Xiaomi and OPPO began to rise, leading to Samsung's steep decline in the market. In fact, most recently, the South Korean company's market share sat at just 0.8%. In addition to this, the fourth quarter of 2017 marked the first time Samsung sold under 10 million units, with sales reaching just 9.8 million smartphones in the quarter. Alongside all of this, Samsung has also begun to experience a slight decrease in the Indian market. For a total of six consecutive years, the company held the coveted title of number one manufacturer in India, but in the final quarter of last year, Samsung's market share slipped slightly – the company went from 26.2% in Q3 to 23.9% in Q4. This, although a relatively small decrease, was enough the put Samsung back down into second place behind Chinese rival
Xiaomi
.
Samsung still has the benefit of being the largest smartphone manufacturer worldwide, although the company's high prices in comparison to the competition appear to be negatively affecting sales. In addition to this, the company is facing increasing competition from
Huawei
, who has made no secret of its plans to become the number one smartphone manufacturer worldwide, although it currently sits in third place behind Apple.