Samsung to begin iPhone display production next month
22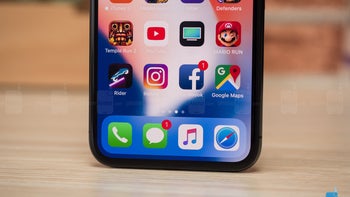 Samsung could begin manufacturing OLED displays for this year's iPhone lineup as early as May. It has been rumored for some time now that Apple would be launching three new iPhones in September, two of which are expected to utilize OLED displays, just like last year's
iPhone X
.
Now, according to a new report, it appears
Samsung
, the company behind the OLED displays, will begin manufacturing them ahead of time. This is due to the fact that the two new devices, which are currently being dubbed the
iPhone Xs
and Xs Plus and are respectively expected to feature 5.8-inch and 6.5-inch displays, are set to go on sale in late September. This is just over a month earlier than last year's
iPhone X
, which itself began shipping in early November.
It has previously been reported that LG would also manufacture displays for the 2018 iPhone lineup, but it appears the company is not yet capable of reaching Apple's high demand, hence the reason Samsung is instead set to become the sole OLED display provider once again. In any case, however, the new production will not begin immediately. Instead, it's expected to commence early next month after a scheduled downtime at Samsung's factories in order to complete any iPhone X display orders that may remain.

Accompanying the two OLED models will also be a cheaper LCD variant. This device is expected to boast a 6.1-inch panel, therefore sitting between both the regular iPhone Xs and Xs Plus variant, and should also adopt the design language of last year's iPhone X. This means that the physical home button is expected to be removed entirely in favor of the on-screen gestures, while TouchID will be replaced by FaceID.