Samsung lines up three Android phones for Europe
2

Our sister site
android Arena
published exclusive information that will be interesting to all Android fans.
Here is a quiz - name three manufacturers of Android phones. You are right, currently only HTC has phones running on Android but it seems that will change soon. We've just been tipped off by a reliable source that Samsung is to launch its first Android-powered smart phone on the European market as soon as
this June
! Recently,
the S8000 Cubic
(pictured) was rumored to be the first Sammy with Android, but we are not sure if it is the real deal. Still, we are as happy as can be to report that it?s going to be the first, but not the only one - furthermore, two additional models are to hit the shelves in European stores by the end of this year. We've no clue what the specs of these phones are, but considering the Samsung's current line-up, we expect to see some slim devices with 5 to 8-megapixel cameras and we certainly keep our fingers crossed that they will feature an AMOLED display.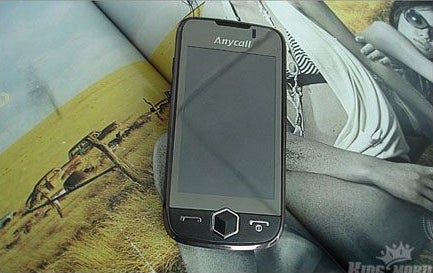 Samsung S8000 Cubic
Unfortunately, there is no specific information regarding models for the American market. Still, earlier rumors had it that the Korean manufacturer was preparing a little something for both
T-Mobile and Sprint
. We hope we see it this year as well.
source:
android Arena