Samsung dishes out free apps & games to owners of the newer set of Wave handsets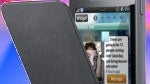 If you happen to purchase any of the latest set of bada powered devices, aside from the original Samsung Wave, you'll be happy to know that you're entitled to check out some free games and apps.
Although some owners of the original Wave smartphone are probably saddened that they were left out, those sporting the Wave 525, 533, 575, and 723 are eligible to download FIFA 10, Tetris Refresh, Spore Creatures, Assassin's Creed II, DioDict French/English dictionary, Princess Magic Therapy e-book and SSkin theme – all of which are for free.
However, it's worth noting that the first 250,000 downloads of FIFA 10, Tetris Refresh and Spore Creatures are the ones that are going for free – after that, you'll have to buy them. Additionally, the first 300,000 downloads of Assassin's Creed will be made available for free.
This nice promotion is surely warranted as it prominently places some light on the platform which is still trying to win over users. Still, it's a nice gesture for any new bada powered Wave owners out there since they'll most likely be spending some quality time with their new handsets thanks to these free games and apps.
via
SamsungHub