Samsung and Jay-Z close to signing $20M partnership agreement
65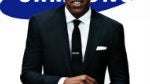 Designer headphones and mobile audio are big business these days. HTC is working with Beats Audio, which of course has Dr. Dre and Jimmy Iovine behind it. No one seems to care much that 50 Cent has his own line of headphones, but he does. And now, rumor has it that Samsung and Jay-Z are about to sign a $20 million partnership deal.
The report comes from the New York Post's Page Six, meaning this may just be a rumor overheard in a nightclub at 3AM, but it sounds reasonable enough. The source says, "The eight-figure deal will be inked in the next few weeks, and is the biggest of its kind. You can speculate that he'll want to develop some kind of new music-streaming service to promote his acts and music on mobile devices."
The rumor that the deal is coming sounds logical to us. Samsung has a ton of money, and loves to spend it on marketing. And, Jay-Z is an incredibly smart businessman (business, man), so we would certainly expect something interesting to come of the partnership. At the very least, maybe Jay can help Samsung sort out the mess that is its Music Hub, which has often been called "confusing" and "over-complicated".