Samsung and Google join Chinese manufacturers, raise concerns over Microsoft and Nokia deal
54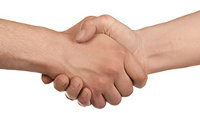 In what can be called an odd alliance of sorts, Google and Samsung have raised concerns,
along with Chinese manufacturers
like Huawei and ZTE, in Chinese courts about the disposition and cost of patents that ultimately remain with Nokia (the part that is not being acquired by Microsoft).
China's Ministry of Commerce is currently reviewing the proposed acquisition which has already earned the
thumbs-up from European Union
regulators and the
US Department of Justice
last December. China is the other vital (and large) market that needs to give approval to make the deal work as intended.
Nokia (the remaining Finnish company) stands to make significant revenue from its considerable patent portfolio once the merger is completed because it is then no longer joined at the hip to its own device manufacturer or Microsoft. Microsoft itself holds a number of wireless patents, and concerns were raised that the gang in Redmond would abuse its patents which could affect Android devices too. Regulators in Europe have stated that they will keep an eye on patent fees after the merger closes.
Samsung and Google are joining ZTE and Huawei in requesting that while the Ministry conducts an anti-monopoly review (kind of oxymoronic considering the number of government owned companies in China), it impose conditions on the deal that would keep patent fees in check.
The problem is that even if the fees themselves are kept at a market-acceptable level, industries in China are notorious for infringing on patents and intellectual property. It is not outside the realm of possibilities that Nokia might be a bit more studious in enforcing what will be a significant source of revenue for the company.
source:
Bloomberg