U.S Department of Justice approves Microsoft/Nokia deal
16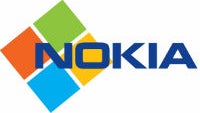 It looks like Microsoft isn't going to have too difficult a time in getting through its massive purchase of Nokia's mobile devices and services business. The boards each voted through the
$7.2 billion
acquisition, and now the governmental review process is moving along quite well. Just a couple days ago, the U.S. Department of Justice (DoJ) approved the deal "unconditionally".
Both the
Motorola acquisition
and the
Waze acquisition
by Google brought much slower approval processes as investigations took place. But, Microsoft doesn't have Google's standing in the mobile market, so its purchase of Nokia hasn't gotten the same scrutiny it seems. The Federal Trade Commission's (FTC) Bureau of Competition released a notification of the DoJ approval today, although the approval actually came through on November 29th.
In a prepared statement, a Microsoft spokesman said:
We look forward to the date when our partners at Nokia will become members of the Microsoft family, and are pleased that the Department of Justice has cleared the deal unconditionally.