Microsoft/Nokia deal approved by the European Commission
15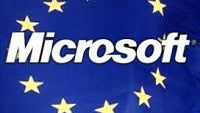 When an acquisition is as massive as Microsoft's $7.17 billion deal to purchase Nokia's mobile and services division, it has to work its way through various regulatory bodies around the world before it can become official. As something of a double-edged sword for Microsoft, because it has a minority standing (albeit
growing
) in the mobile world, approval has been coming fairly quickly.
Just a few days ago, the
U.S. Department of Justice
approved the deal; and now, the European Commission has also applied its stamp of approval to Microsoft's plans. The Commission said about the acquisition that "the overlap of the two companies' activities in this area is minimal and several strong rivals, such as Samsung and Apple will continue to compete with the merged entity." It went on to say that it didn't expect Microsoft to restrict access to Windows Phone or any Microsoft apps for 3rd party hardware makers.
Presumably, just like the Google/Motorola deal, the next step is
approval in China
, and then the pathway will be clear for the purchase to be finalized. Microsoft and Nokia expect to be able to close the deal in early 2014.