Nokia-Microsoft deal facing approval delay in China, as local manufacturers fear higher licensing fees
9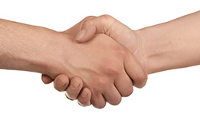 It's been over three months since word got out that Redmond-based Microsoft is moving to acquire the hemorrhaging handset unit of veteran manufacturer Nokia, and the deal has started receiving the first round of
nods
around the world already. Not in China, however, if a report quoted by the Global Times is trusted, where the Ministry of Commerce, the country's top watchdog, has entered a second phase of anti-trust investigation, after the initial 30-day time frame has lapsed.
According to the source, Chinese officials are taking a more prudent approach with the Nokia-Microsoft deal due to requests from local handset manufacturers, including Lenovo, ZTE and rising star Xiaomi. Apparently, domestic players are worried that Nokia may begin charging higher patent fees now that it no longer needs to protect its handset interests, as it has in the past. The quoted licensing fees until this point were generally about 2% of the end product's selling price. It's, therefore, not surprising to see Chinese manufacturers, who have been using price as a main competitive advantage, appear weary of a future raise in prices for tech they simply can't go without. At least not cheaply.
As you can guess, Nokia's patent portfolio is one of the biggest there is, and it includes some pretty underlying tech, that most now take for granted. Nokia is fixating on this very advantage, and is very likely contemplating turning licensing its patented tech into a cash-making machine. In a previous interview with Reuters, Nokia spokesperson Mark Durrant noted as much:
"
Once we no longer have our own mobile devices business, following the close of the [Microsoft] transaction, we would be able to explore licensing some of those technologies
," Nokia's Durrant said.
Nokia is expected to make upwards of a billion dollars in 2014 from licensing fees alone, a sum that would represent a solid increase on the $684 million that the company is expected to cash in for 2013.
source:
Global Times
via
NokiaPowerUser