Samsung U700 Gleam for Verizon and A513 for Helio
This article contains unofficial information.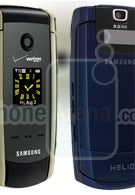 We got the first images of two new Samsung phones coming to the US market. Still unannounced officially, the two phones are already approved by the FCC and as we already see press-shots, they may launch soon.
Samsung SCH-U700 Gleam
is a slim EV-DO clamshell in gold color. The combination with grey glossy surface definitely makes it look good and on the front are situated the camera lens, small external display and touch-controls for the music capabilities. This one will come with Verizon Wireless.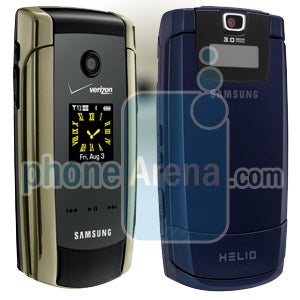 Samsung SPH-A513
will be the first clamshell phone in the line of Helio. It can be considered as the CDMA cousin of the SGH-A717 (AT&T) and part of the Ultra series, being very thin EV-DO phone with 3-megapixel camera.
Thanks tuolumne!