Samsung Slovakia promises extraordinary customer service for Galaxy S7 / S7 edge owners
18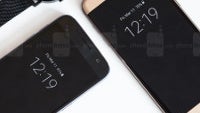 The
Samsung Galaxy S7
and
Galaxy S7 edge
are fresh out of the oven and, naturally, Sammy wants to market them to customers aggressively and capitalize on their novelty appeal. That, and the fact that it's still fighting to drag some customers away from Apple's ecosystem and into Android land. In the European country of Slovakia, this effort has led the local Sammy branch to make some pretty serious customer support promises.
According to a press release, which came out on the Galaxy S7's launch day — the 11th of March — customers from Slovakia who experience any technical difficulties or failures with their Galaxy S7 or S7 edge will be able to call a special support hotline and schedule a pickup for their device. Upon pickup, they will be given a spare Galaxy S7 or S7 edge to use while their phone is being repaired.
Alternatively, users with faulty devices can visit a Samsung center and have their device repaired in one hour, provided the nature of the issue allows this. In this case, it isn't clear if the customer will get a spare Galaxy S7 if their unit's issue happens to take more than the promised time to fix.
A pretty special offer to give customers peace of mind. It's not specified whether the same service would be offered if the damage is due to the customer's fault (e.g. dropped phone), but here's hoping that it is. And here's even more hoping that Samsung extends the same type of premium customer service to users around the world.
Thanks, Martin!