Samsung revamps its traditional ringtone ahead of Galaxy S20 launch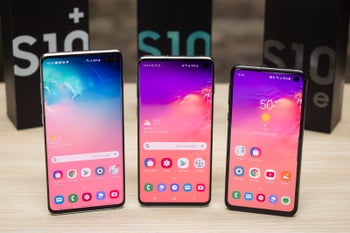 One of the easiest ways to recognize a phone before you would even see it was hearing its ringtone. Brands like Nokia and Samsung went the extra mile and came up with tunes that remain stuck in your brain. When heard enough times, people start associating them with certain brands.
Although the Nokia tune remains the most iconic ringtone ever made, Samsung isn't far behind with its "Over the Horizon" tune. Over the years, the ringtone has been revamped to give it a fresh feel, and this year Samsung fans are going to get a brand new Over the Horizon tune.
The South Korean company has just announced that the most recent Over the Horizon remix is a fully acoustic version of Samsung's signature sound. The method used by Samsung to refresh the ringtone is a bit complicated for non-connoisseur, but the result is shown off in the video above.
In order to capture the harmonious working of the natural world in all its glory, Samsung placed monochords in various natural locations in order to harness the power of nature for music. Powered by the natural force of running water, the monochords operate thanks to a rotor- and pulley-based mechanism. As the mechanism rotates, it triggers the monochords to pluck their respective strings in the correct order. The resulting musical refrain has the unique characteristic of having been played solely by the force of nature.
Naturally, the new Over the Horizon ringtone will be part of the new generation of Galaxy devices, starting with the
Galaxy S20
series, which is expected to be unveiled on February 11. Let us know in the comments what do you think about Samsung's new ringtone?