Samsung Galaxy Tab 10.1 and Galaxy S II receive FIPS certification, secret agents take note
3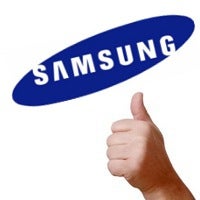 It has been just announced that the
Samsung Galaxy Tab 10.1
– both the Wi-Fi-only and Verizon's 4G LTE versions, along with the the
Galaxy S II
, have been given
FIPS certification
. What is that you ask? Well, FIPS stands for Federal Information Processing Standard, and the devices which are certified in accordance to it comply with a number of security and interoperability standards. Such devices are used in enterprises where the secure transfer and storage of sensitive unclassified information is of utmost priority, such as government agencies and financial institutions.
This actually isn't Samsung's first attempt at catering for the needs of enterprise customers. In 2011, the company unveiled its very own
SAFE
(Samsung Approved for Enterprise) certification for Samsung devices tailored for enterprise use. Among the requirements are support for Microsoft Exchange, VPN connectivity, as well as support for data encryption. Additionally, SAFE-certified devices need to be capable of creating and editing Microsoft-compatible documents.
The full press release is embedded below, so those who are interested are free to take a look.
source: Samsung
Samsung GALAXY S II and Galaxy Tab 10.1 Receive FIPS Security Certification
SEOUL and LAS VEGAS – Jan. 11, 2012
– Samsung Electronics Co., Ltd, a leading mobile device and consumer electronics provider, and Samsung Telecommunications America (Samsung Mobile), the No. 1 mobile phone provider in the United States1, today announced that three devices in Samsung's high-performance GALAXY line of smartphones and tablets have been granted the Federal Information Processing Standard 140-2 (FIPS) certification. Now government agencies and regulated industries, such as financial and health-care institutions, can utilize the global version of the GALAXY S® II smartphone, Galaxy Tab™ 10.1 Wi-Fi® edition and 4G LTE-enabled Galaxy Tab™ 10.1 with Verizon Wireless to meet their mobile enterprise needs.
FIPS is a federally issued, U.S. information security standard certified by the National Institute of Standards and Technology (NIST) to devices which meet strict security and interoperability standards. FIPS helps ensure private and public sector organizations which collect, store, transfer, share and disseminate sensitive but unclassified (SBU) information can make informed purchasing decisions when choosing devices to use in their workplace.
"Samsung proactively sought FIPS certification to show our current and potential government and business customers that we take their security and interoperability needs seriously," said Cho BumCoo, Senior Vice President of Enterprise Solution Team at Samsung Electronics Co., Ltd . "This certification is a testament to the high level of enterprise business-readiness of our premium smartphones and tablets."
The GALAXY S II smartphone and Galaxy Tab 10.1 also integrate a range of enterprise solutions that expand the business capabilities of the devices. Samsung Mobile recently unveiled its own SAFE™ (Samsung Approved for Enterprise) certification for Samsung devices configured specifically for enterprise use which meet rigorous security criteria. This includes providing support for Microsoft® Exchange device management policies, mobile device management, on device encryption and Virtual Private Network (VPN) connectivity. The devices also feature productivity enhancement capabilities such as the ability to create and respond to meeting requests, view, edit, and create Microsoft-compatible documents, spreadsheets, and presentations, global address lookup, and more.
"Earlier this year, Samsung took a huge step forward in setting a high security standard for smartphones and tablets by launching SAFE. The FIPS certification takes Samsung's B2B-readiness to an even higher level and ensures our devices are now equipped for use in U.S. government agencies and other regulated industries," said Tim Wagner, Vice President and General Manager of B2B Sales for Samsung Mobile. "Devices like the GALAXY S II smartphone and Galaxy Tab 10.1 deliver not only stringent security standards that organizations need, but also provide a premium user experience employees desire."
The Android™ 3.2 Honeycomb powered Galaxy Tab 10.1 Tab is one of the thinnest mobile tablets currently available in the world, measuring in at an ultra-slim 8.6 millimeters and featuring a brilliant 10.1-inch touchscreen display. The GALAXY S II features a cutting-edge design, a brilliant Super AMOLED Plus display, and intuitive user experiences that meet both personal and work life needs. To date, the GALAXY S II has sold more than 10 million units globally, and is one of the top-rated smartphones on the market.
###
1Number one mobile phone provider in the U.S claim for Samsung Mobile based upon reported shipment data, according to Strategy Analytics, Q3 2011 U.S. Market Share Handset Shipments Reports.
About Samsung Electronics Co., Ltd.
Samsung Electronics Co., Ltd. is a global leader in semiconductor, telecommunication, digital media and digital convergence technologies with 2010 consolidated sales of US$135.8 billion. Employing approximately 190,500 people in 206 offices across 68 countries, the company operates two separate organizations to coordinate its nine independent business units: Digital Media & Communications, comprising Visual Display, Mobile Communications, Telecommunication Systems, Digital Appliances, IT Solutions, and Digital Imaging; and Device Solutions, consisting of Memory, System LSI and LCD. Recognized for its industry-leading performance across a range of economic, environmental and social criteria, Samsung Electronics was named the world's most sustainable technology company in the 2011 Dow Jones Sustainability Index. For more information, please visit www.samsung.com
About Samsung Telecommunications America
Samsung Telecommunications America, LLC, a Dallas-based subsidiary of Samsung Electronics Co., Ltd., researches, develops and markets wireless handsets, wireless infrastructure and other telecommunications products throughout North America. For more information, please visit www.samsung.com.